Exploring Theatre History Through Performance
The Queen's Men was an all-star troupe of Elizabethan actors formed in 1583. The troupe toured England for twenty years performing its plays at court, in the new London theatres, and in city halls, manor houses and inn-yards across the nation. In the Fall of 2006, the Shakespeare and the Queen's Men Project (SQM) assembled a company of professional actors in Toronto, Canada, to perform three Queen's Men plays: The Famous Victories of Henry V, King Lear and Friar Bacon & Friar Bungay. This research-creation experiment was funded by the Social Sciences and Humanities Research Council of Canada. The Performing the Queen's Men website is designed to disseminate the project's performance research findings and to allow a wider audience access to the experiment through the publication of production resources, including video of the performances.
A brief history of the original company, featuring an interactive time-line and biographies of the actors.
An explanation of the goals and methodology of the SQM research-creation project with details of the research creation team.
Our performance research presented in a series of interactive modules that address the following topics: The Rehearsal Process, Interpreting Stage Directions, Doubling, Modern Acting, Gender and the Queen's Men.
Access the production resources for each play, including the actors' parts, the plots of the plays, the doubling plots, video of selected scenes and interviews with the actors.
Learn about the step-by-step process through which an actor can turn text into a performance.
Learn about the historical cultural connotations of female representation on stage as well as contemporary casting issues and dynamics in the rehearsal room.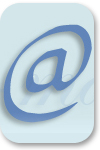 E-mail us your comments and questions.
This project is supported by McMaster University, University of Toronto and the Social Science and Humanities Research Council of Canada.